49 Hole Barbecue Skewers Tool
With this product, you no longer have to worry about cutting a lot of meat during BBQ. You only need to put the meat into this machine to get a bunch of skewers.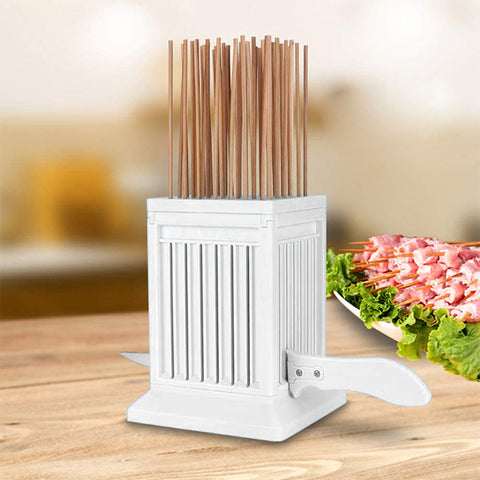 Feature:
- Small and light, close the front cover, the suction cup can be easily adsorbed on the screen, so that the protective cover and the body form a perfect whole, not easy to fall off, bringing it all-round care.
- The easy-to-disassemble PC bottom support has accurate card positioning and is not easy to fall off.
- Fast and convenient, you no longer need to cut meat manually.
- Simple operation, easy to use.
- You can string 49 skewers at a time.
Specification:
- Number of holes: 49
- Weight: 500g / 1.1lb
- Size: 20*14*10cm / 7.9*5.5*3.9in
- Material: ABS
- Color: White
How to use: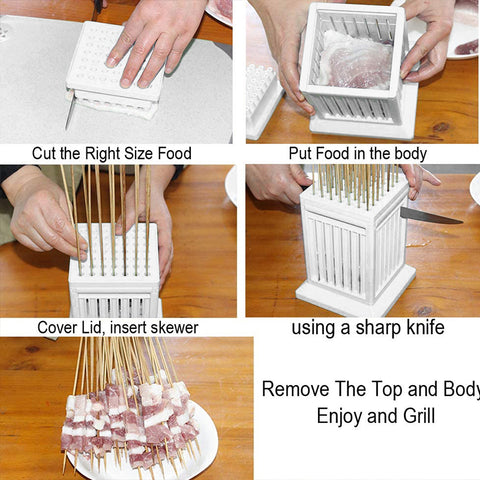 Note:
Due to manual measure, there may be slight deviation of size.
Package included:
1* 49 Hole Barbecue Skewers Tool
1.Paypal payments
You can connect your PayPal, credit card, debit card or bank account to PayPal for purchasing some of our products. After submitting an order, you will be redirected to PayPal to complete the transaction.

1.Log into your PayPal account or use Credit Card Express;
2.Enter your card details and  click "Submit";
3.Your payment will be processed and an invoice will be sent to your e-mail address;
2.Credit or Debit card payments
If you don't have a PayPal account - don't worry you can still pay with your Credit/Debit card. When you arrive at the PayPal screen (see the image below) choose the button highlighted with the red circle, click the "Pay with debit or credit card" button. It may say something different on your screen but it will still give you the choice. Once you have clicked the button you will then be presented with a form that requires you to enter your information.