Indoor Non-slip Thermal Socks
These thickened socks are the best New Year gift for the elderly, patients in hospital, pregnant ladies or household.🙋‍♀️
FEATURES:
High Quality Natural Cotton: Moisture wicking fabric keeps your feet dry and comfortable. Medium thickness is available for all seasons
Non-Slip Silicone Grips: The anti slip grips on the bottom are made of natural silica. Designed for exercise but perfect for home, gym, hospital or travel to be a hygienic alternative to bare feet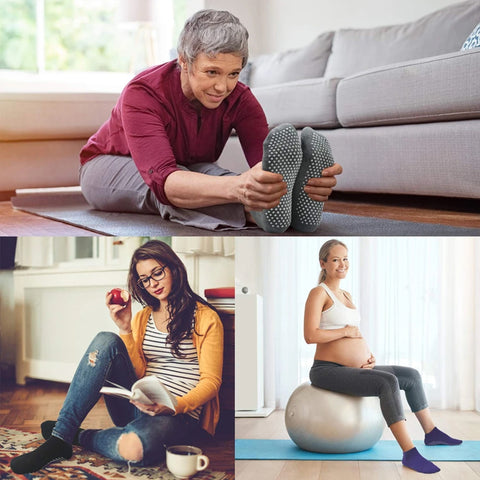 For Home/Hospital Use: Make you super relax at home, free for all kinds of activities at home.
For Pregnant Women: The anti-slip socks are very easy to wear for the pregnant. Super comfortable and safe socks make you feel delicate considerateness and care.
For Older People: Warm/safe/durable socks provide more protection for elders.
SPECIFICATIONS:
Size: One Size Fits All
Material: High Quality Natural Cotton
1.Paypal payments
You can connect your PayPal, credit card, debit card or bank account to PayPal for purchasing some of our products. After submitting an order, you will be redirected to PayPal to complete the transaction.

1.Log into your PayPal account or use Credit Card Express;
2.Enter your card details and  click "Submit";
3.Your payment will be processed and an invoice will be sent to your e-mail address;
2.Credit or Debit card payments
If you don't have a PayPal account - don't worry you can still pay with your Credit/Debit card. When you arrive at the PayPal screen (see the image below) choose the button highlighted with the red circle, click the "Pay with debit or credit card" button. It may say something different on your screen but it will still give you the choice. Once you have clicked the button you will then be presented with a form that requires you to enter your information.